The 4th Branch is a coalition of groups representing the interests of military, federal, state and local public-service retirees and current employees in those fields.  The coalition arose from the struggle to achieve fair and equitable treatment for all government retirees with regard to the taxation of earned retirement benefits.  It became clear early on in the struggle that efforts on behalf of this large group of more than 300,000 in North Carolina would be severely diminished if they were not pulled together.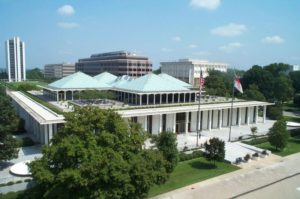 In 1995, a group of retiree leaders got together and formed The 4th Branch. This organization was not intended to diminish in any way the efforts of the numerous organizations already working toward improving benefits for their government retiree and government employee constituents. The 4th Branch simply became a coalition of organizations with a stated purpose of serving as an information highway.
Information about proposed tax legislation and activities affecting retired and active employees of federal, state and local governments is collected and distributed throughout the state. Information is provided about where elected officials and candidates stand on various issues of interest and how active and retired government employees can become involved and make a difference.
The 4th Branch was incorporated in the State of North Carolina on November 28, 2000, and was granted non-profit status by the federal IRS as a 501-c(5) organization.
The 4th Branch will continue to monitor and disseminate information of interest to the well-being of all North Carolina government employees and retirees.
4th Branch Partner Organizations